SHERPA Engineering has been a privileged partner of car manufacturers for 25 years in the field of modelling and control of thermal and multi-energy systems.
We stood by our clients through the various stages of mobility transition, from Stop&Start, through Hybrid vehicles to today's electric vehicles.
This electrification of mobility has been associated with a new challenge: optimising the use of energy in these systems, particularly thermal energy.
A HIGH ADDED VALUE OFFER TO MEET TODAY'S CHALLENGES
Context and customer issues

Innovation projects, evaluation, development and integration of new technologies.
Increasing maturity: TRL and IRL
Need to secure thermal and energy architecture choices very early in the projects
Lack of internal skills in thermal and energy management
Need for skills development
Need to develop control design
Need for benchmark
Short deadlines: 6 to 18 months
SHERPA Engineering solutions

Modelling: digital twins of your thermal, energy and FuelCell systems
Simulation: digital benches, real dynamic control panels allowing you to test your physical models or your control models
Benchmark: software solutions that integrate true digital twins of many competing electric vehicles (Tesla, Jaguar, BMW, Hyundai, etc.)
Control design: we develop SWs for the control of thermal and FuelCell systems in Model Based Design. The entire MBD, autocoding and validation (xIL) process is mastered
Customised modes of intervention: from resident engineers to fixed-price studies (with deliverables)
Time savings: engineering studies based on digital modelling and simulation bring real time savings, robustness and flexibility, particularly in the management of modifications and versions
Reduced costs: Innovations or competitive analyses are often based on physical tests. Numerical modelling balances the digital/physical ratio and saves on heavy investments
Capitalisation: a digital model is an object of capitalisation for your company, easy to update and easy to transmit
Knowledge transfer: the technical and methodological support that we provide enables your teams to quickly develop their skills and become autonomous on your projects
EXPERTISE & CUSTOMER PROJECTS
Our clients' projects lead us to take part in a wide variety of activities.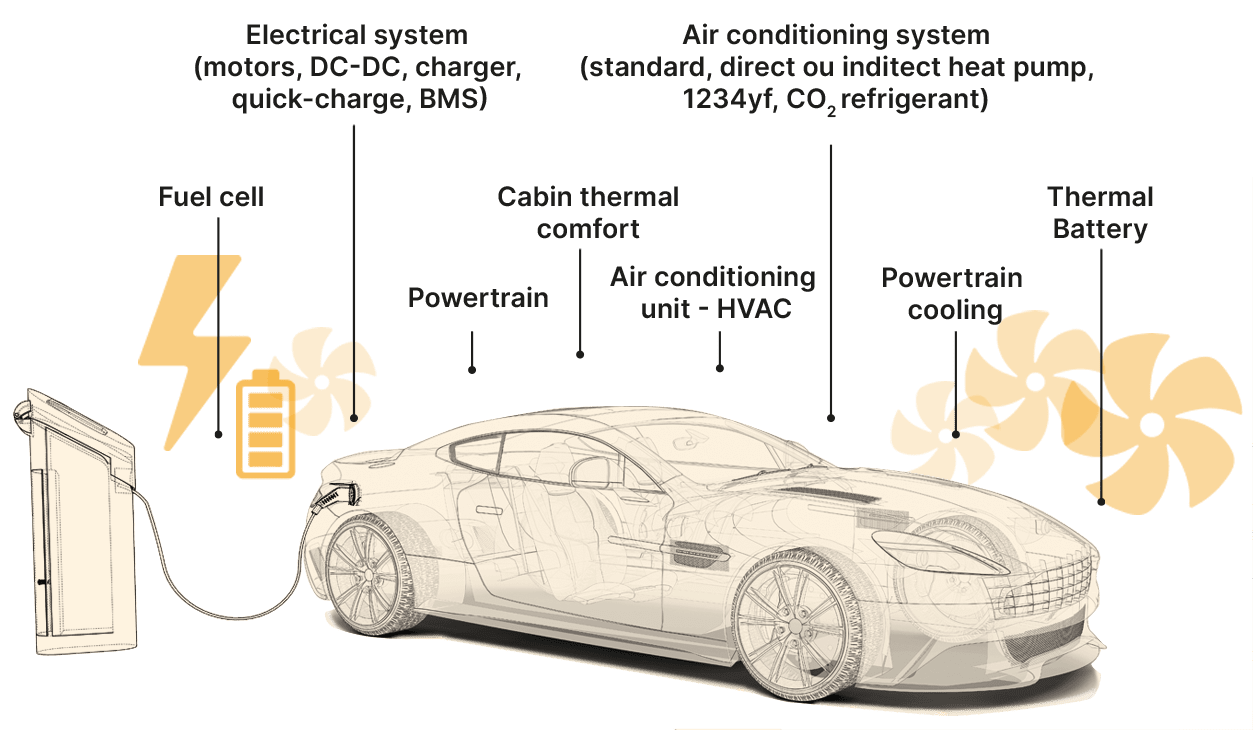 SOME OF OUR SUCCESS-STORIES
INNOVATIVE HEAT PUMPS
DESIGN
ASSETS TO MAKE A DIFFERENCE
DIGITAL TWINS TO SUPPORT YOUR DEVELOPMENTS
More than just models of your complex systems, we develop digital twins of your physical systems based on experience and expertise gained over the years.
There is a wide range of applications: air conditioning systems, heat pumps, thermal comfort, battery thermal, powertrain, fuel cell systems.
We are also developing "benchmark" digital twins of existing electric vehicles,.
Discover them in the "Solutions" section!
(Image : www.usinenouvelle.com)
You also may be interested in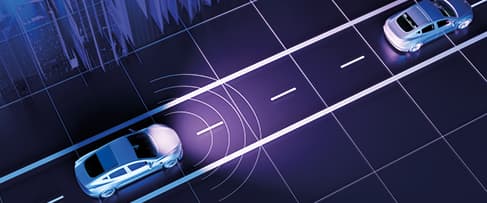 Our other expertise fields