Research and development
at the heart of our innovation strategy
Since its creation, SHERPA Engineering has had a sustained R&D activity investing each year over 15% of its turnover. This activity is structured by areas of expertise and is based on a set of academic and industrial partnerships with regular participation in national and European partnership R&D projects supported by competitiveness centers.
Furthermore, we are perfectly integrated into a scientific and technical ecosystem with privileged partnerships with research institutes and laboratories.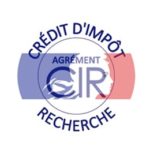 SHERPA Engineering is a private research organisation approved by the "CIR"
> See our CIR Approval
R&D BY SHERPA ENGINEERING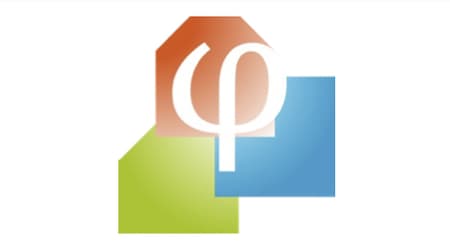 SHERPA Engineering has developed a tool-based methodology based on numerical modelling for the design and evaluation of complex systems and their control systems.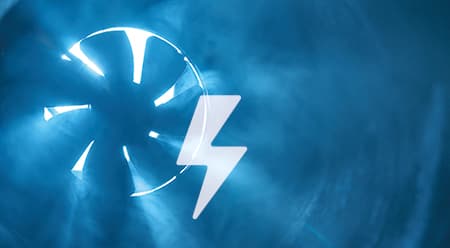 Energy and heat
management
Thanks to its strong expertise in this field, SHERPA Engineering is developing a digital simulation platform dedicated to the design, evaluation and optimisation of heat and energy systems.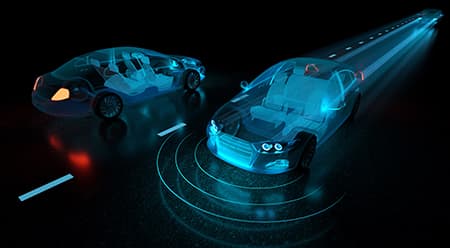 ADAS & autonomous vehicles
SHERPA Engineering has invested heavily in the development of algorithms for driver assistance systems with a perception, localisation, control and planning platform.
OUR R&D PARTNERSHIP PROJECTS
Trusted Lifetime in Operation for a Circular Economy.
Connected assets interoperability framework via AAS.
Framework of key enabling technologies for safe and autonomous drones' applications.
Methods, tools and Pre Integrated Architecture for Cyber-Physical Systems.
Reliability of a Fuel Cell System.
A training HUB of excellence addressing the entire value chain of the hydrogen industry.
Intelligent Battery Integrated System.
The Micro-Ecological Life Support System Alternative is a European Space Agency initiative with the aim to develop the technology for a future regenerative life support system for long-term human space missions.
Model Driven Physical Systems Operation.
Open source tools for efficient development of Cyber-Physical Systems.
Supervision and Safety of the Operation of an Autonomous Shuttle Service on sensitive sites.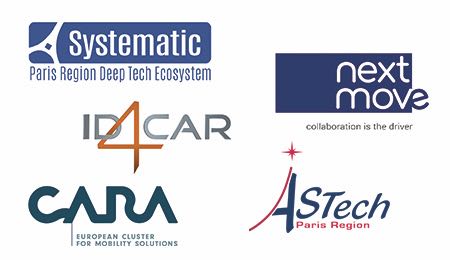 Competitiveness centers
SHERPA Engineering is a member of several competitiveness centers:
Systematic for digital,
ASTECH for the aerospace business,
NextMove, Id4Car et CARA for mobility, cars and ground transport.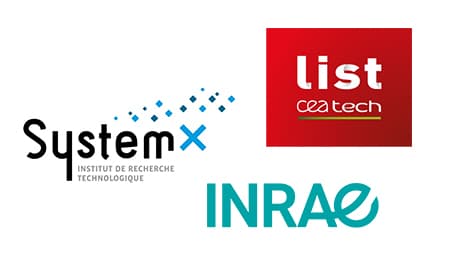 Research institutes
SHERPA Engineering is a founding member of IRT SystemX and regularly participates in partnership projects.
With CEA-LIST, we have built a long-term partnership with a joint innovation laboratory in the field of Model-Based System Engineering (2012-18) and numerous collaborative projects.
In 2021, with INRAE, we started a partnership laboratory for the development of methods and tools for agricultural robotics.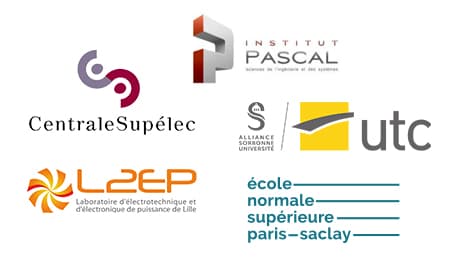 Research laboratories
Since 2015, we have started an average of one thesis per year with the research laboratories.
Centrale Supélec's L2S for the control of complex systems
The Pascal Institute of the UCA and the UTC for driver assistance systems
The L2EP in Lille for the modelling and control of electrical systems
You may also be interested in