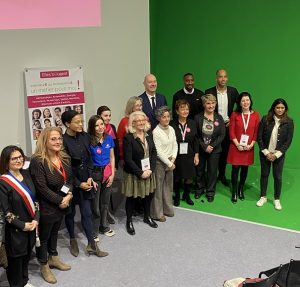 On February 2nd, SHERPA Engineering took part in the "Networking and Careers for Women Forum" ("Réseaux et Carrières au féminin"), at the Paris YNOV Campus, organised by the "Elles bougent" association.
This forum is designed to help people discover the exciting jobs of women engineers and technicians in all industrial or technological sectors that are lacking in women talent.
Meeting with more than 600 women students, young graduates and women undergoing professional conversion, through interviews, HR workshops and exchanges with the association's godmothers, as well as Roland Lescure, Minister Delegate in charge of industry in France.