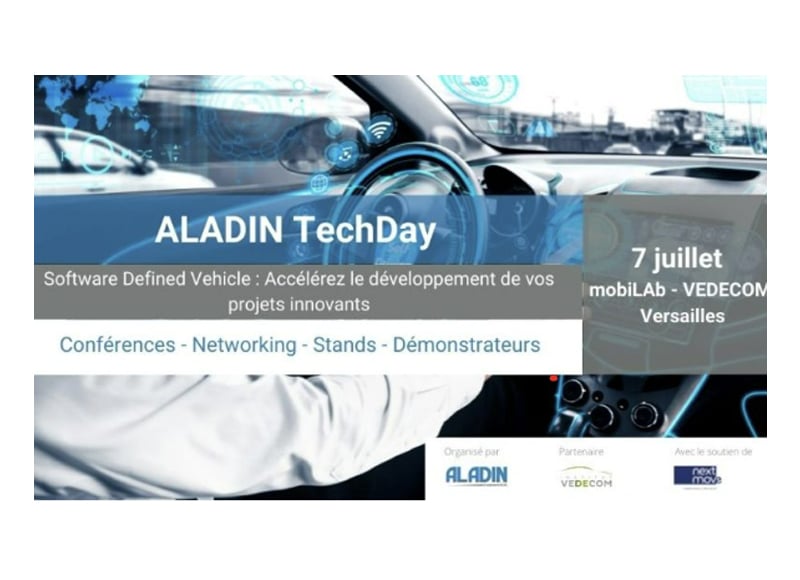 On July 7, 2022, SHERPA Engineering took part in the first TechDAY organised by the ALADIN group of high-tech SMEs of which SHERPA Engineering is a member.
Numerous topics were discussed around the theme of the Software Defined Vehicle.
At this free event, participants had the pleasure of discussing how software innovation can accelerate the development of vehicle projects.
Indeed, developing a vehicle defined by the software implies :
– software and algorithm development requirements, essential for the development of connected, autonomous, shared and electrified automotive technologies.
– taking into account the expectations and behaviour of users
– innovative and agile solutions to increase the added value of software.
The members of the ALADIN group and its partners outlined their visions and value proposition during several conferences,
Thus,
Salah Aksas, Managing Director Operations at SHERPA Engineering, expressed his views on the theme: "Integration, one of the keys to successful innovation".
Philippe Fiani, R&D Manager at SHERPA Engineering, gave an update on "The digital twin for the electric vehicle"